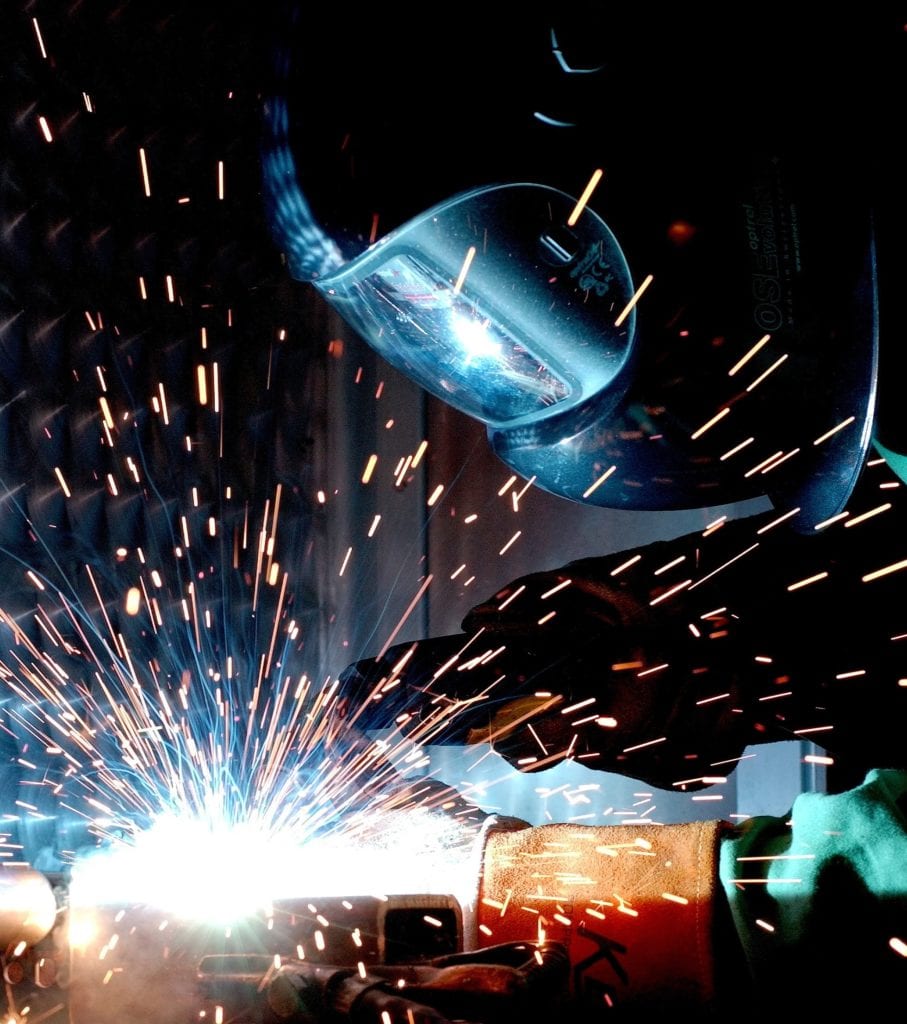 We recently interviewed Brent Balinski, Manager at the Australian Manufacturing forum (5000+ members) and co-founder/editor with Peter Roberts at @AuManufacturing, on this polarising issue.
The opinions shared below are not for the faint-hearted, but, ultimately, no manufacturer will fail to profit by reading this.
BRENT BALINSKI (@AuManufacturing): Australian manufacturers need to stop being so shy. Get online (but do it right, and keep doing it)
DARREN VEERAPA (CPA) – ABM: What have been your own personal observations, across the thousands of businesses you come across, Brent?
BRENT BALINSKI (@AuManufacturing) : I've been writing about Australian manufacturing for nearly seven years now, and I still can't get over the general shyness of the community. I used to be in charge of award nominations at an industry publication for four years, and based on my experiences there (getting companies to nominate was like pulling teeth) and in speaking to countless companies, I'm forced to conclude that they need to do a better job sharing what it is they do.
DARREN VEERAPA (CPA) – ABM : Really. Do you think it's cultural?
BRENT BALINSKI (@AuManufacturing) : I don't know if it's cultural. But I've heard companies mention their shock at visiting the US and their shyness versus American companies. I don't know if it's the fault of the popular press, which has tended to focus on bad manufacturing news in the last few years, and rarely on success stories.
DARREN VEERAPA (CPA) – ABM : Is it a matter of education or attitude.. or anything else? What are manufacturers currently doing?
BRENT BALINSKI (@AuManufacturing) : Whatever the case, Australian manufacturers need to do a better job talking about themselves. Some don't see the value in it, and that needs to change. I spoke to a fellow with an electrical engineering firm (working in manufacturing) recently and he said he saw no use in marketing his services. He'd tried it a bit and it "just didn't work". I probed a little and it turned out these efforts amounted to one Linkedin post and a website blog that was last updated three years ago. It's sadly quite common to find people with this attitude.
DARREN VEERAPA (CPA) – ABM : It has been tough for them though.. What should they do? The entire industry only seems to get bad press, lately.
BRENT BALINSKI (@AuManufacturing) : This really shouldn't be the case. There are many, many SME manufacturers in Australia that have a lot to crow about. The industry overall employs over 900,000 Australians (or quite a bit more, depending on how you count it). There've been estimates that around 1,500 Australian manufacturers lead their niche worldwide. There are countless others who are perhaps not the best in the world, but are damned good at what they do. The Australian economy is wide open and being competitive within it has challenges. Anybody surviving and growing in this context has a lot to be proud of.
DARREN VEERAPA (CPA) – ABM : That does sound like a sound strategic position to adopt. How about tactical? Are there distinct steps you can outline?
BRENT BALINSKI (@AuManufacturing) :
First of all, get online and get talking. The basics are not getting done.
There are good ways and bad ways to do this. I have seen many bad examples. Let's start with these. Not everybody wants to buy from you, or at least won't immediately. Don't post about what you have for sale, or at least don't just post about this. For most people, this will register as spam and be ignored accordingly.
Get into discussions, but don't be negative. Don't comment just to say "this is crap" or "that is wrong". If you do criticise something, say why and make sure it's clear you're being constructive. Positivity can be infectious. If you see something you're impressed by, give a few words saying so.
Share your professional wisdom (always in a friendly way) where you can.
Linkedin articles are your friend. Make sure that if you have any professional observations or advice, then you write an article about it and share this. The point about being positive applies here, of course. I can cite examples of people publishing negative articles about ex-employers and it generally makes the author and nobody else look bad. You don't have to write much, and it's often best you don't. People's attention spans are short when browsing online. 400 words is ample.
Update and comment regularly. It takes time to develop visibility. If you're at a conference or visiting a client/vendor/event, take a pic and say something like "visiting XYZ. Love these guys. In all my years dealing with them, they've always gone above and beyond." People love this sort of positivity. Do this regularly.
Having urged you against the wrong type of self-promotion, there are right ways to self-promote. Eilbeck Cranes and Eilbeck Heavy Machinery are good examples. Eilbeck used to update quite frequently about their projects. Lots of pictures of their machine shop, lots of updates about how great their staff are and how they are valued, lots of positivity and pictures of giant metal things. Their enthusiasm and achievements were always refreshing when they came up in my feed. More companies should be doing this.
You might not want to invest in putting marketing/communications professionals on a retainer, but you should ask them some advice about how you can put yourself forward. Get an outside perspective on what your company is doing and has achieved. You might surprise yourself when they point out why what you're doing is interesting.
Get an outside perspective – ideally from a journalist – about newsworthiness. There are ways to pull out information and make it into a story. Think about news pegs (e.g. anniversary dates or milestones e.g. 30,000th widget shipped) and think up stories about these.
All of this takes time and persistence, but it's worth doing. For your sake, and for the sake of the industry, which is both chronically shy and undervalued.
Finally – and to go against my own advice on blatant self-promotion – join the Australian Manufacturing Linkedin group. Over 5,100 members, all there because they want to celebrate and discuss Australian manufacturing.
DARREN VEERAPA (CPA) – ABM : I think that is fine. And the advice even finer. Besides, we are members already. Probably the most valuable LinkedIn group I have joined to date. Thanks for taking the time to share this, Brent!
Brent Balinski is a freelance copywriter and journalist, and co-founder and editor at @AuManufacturing. You can join the @AuManufacturing community by subscribing to their free weekly newsletter here https://www.aumanufacturing.com.au/subscribe or joining the Australian Manufacturing Forum LinkedIn group https://www.linkedin.com/groups/3852111/ "