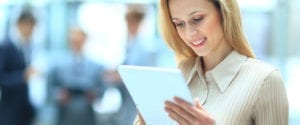 The ABM Timesheet Mobile application allows iOS and Android device users to receive job notifications in the field, and to record time and costs without ever setting foot in the office.

This allows staff that are primarily out of the office to record their time using a simple application which automatically uploads data to the system, ensuring timesheets are never lost again.

By having staff enter their time as they are working, accuracy and timeliness of the information is improved.

This would allow improved job management and staff can immediately see if time and costs are exceeding estimates, or if the project is falling behind schedule, allowing remedies to be put in place. Also, typical administration tasks such as progress invoicing can take place without having to constantly chase information.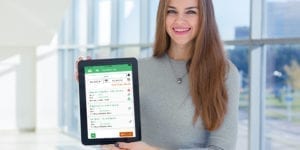 Features
Advanced Mobile Timesheet (AMT) Application seamlessly integrates with ABM's core accounting system
Staff can add notes directly along with their timesheet entry
Operates with both iOS and Android or a combination of both
Staff can enter their time and costs no matter where they are
Times can be entered either as start/ end times or just total hours
Allows for the use of multiple labour rates
Benefits
Access ABM anytime, anywhere
Easy and efficient timesheet management
Improved invoice accuracy and timeliness, resulting in better cash flow
Improved information capture
Reduce loss of revenue from misplaced information
Eliminate double entry
Access to critical information when needed
Access available offline and automatically syncs when an internet connection is available
Contact us today to find out more about ABM Mobile Timesheets or to request a free demo.