Accounts receivable made easy
For you and your customers
Only ezyCollect gives you an end-to-end solution to revolutionise team efficiency and customer experience from invoice-to-payment.
Close more payments. Collect more money. Create more time.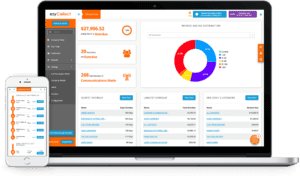 One platform to drive efficiency and revenue
That takes away the pain
Don't let late payments and ineffective processes run down your profit.
Work efficiently with a centralised suite of tools for credit risk assessment, automated payment reminders, online payments, demand letters and working capital finance.